Review Course ตอนที่อยู่ที่ UDEMY ครับ
สามารถใช้ coupon code "ALL-THE-TIME" ที่ลดได้ทุกช่วงเวลาในการลดจาก 8500 เหลือ 6500 ได้ครับ

https://learner-security.teachable.com/p/basic-penetration-tester-online-course-in-thai-language/?product_id=541583&coupon_code=ALL-THE-TIME

หากเป็นนักศึกษาที่ไม่เกินป.ตรี สามารถติดต่อเพื่อขอส่วนลดเหลือ 5000 ได้ผ่านทางเพจ https://www.facebook.com/hackandsecbook/ ครับ
คอร์สนี้จะเป็นคอร์สสำหรับการเรียนรู้การทดสอบเจาะระบบ (Penetration Testing) ซึ่งจะมีความแตกต่างจากการแฮ็ค (Hacking) อยู่มาก ซึ่งความรู้ทั้งหมดท่านจะสามารถนำไปปรับใช้กับองค์กรเพื่อการตรวจสอบระบบและป้องกันระบบได้อย่างทันท่วงที คอร์สนี้จะไม่ได้เพียงแค่ในตำราใดๆ จะมีการเสริมเนื้อหาจากประสบการณ์และความรู้ที่ใหม่อยู่เสมออีกด้วย (ไม่ว่าจะทั้งเรื่อง NMAP NSE, PowerShell, Metasploit, BeEF, Spiderfoot, Bettercap, etc.) ทั้งนี้การกระทำใดๆใน Course นี้จะเป็นการ Setup Lab ขึ้นมาทั้งสิ้น โดยเนื้อหาที่ท่านผู้เรียนจะได้เรียนคือ
สิ่งที่จะได้รับ:
- เอกสารที่ใช้ในการสอน
- เข้ากลุ่มสำหรับผู้เรียนใน Facebook Group
- ได้รับ email link ความรู้ทางด้าน security ทุกๆเดือน
- VDO การเรียนการสอนทั้งหมด
- Course Linux เพื่อปูพื้นฐานการใช้งาน Linux เบื้องต้น
- Live สด พูดคุยทุกเดือนเพื่อสอบถามการเรียนรู้ของ course
จำนวนของ lecture ภายใน Course: 120 slide
จำนวนเวลาทั้งหมดของ VDO ทั้ง Course: 19 ชม. 20 นาที
Course นี้สำหรับ:
– บุคคลทั่วไปที่ต้องการเรียนรู้การทดสอบเจาะระบบ
Course Outline
1. Basic Security
2. Reconnaissance
3. Scanning
4. Gaining Access & Maintaining Access
5. Enumeration in target
6. Metasploit Framework
7. Web Application Security
8. Pivoting Network
9. Lab with real experimental
Your Instructor
I'm an Information Security Consultant. I worked with the best Management Security Service Provider Company in Thailand around 7 years.I've wrote a computer security book in Thailand and write many public article in Thai and English. And I have experience in penetration testing project and consulting many times in last few years.
My certificate are LPIC1, Comptia Security+, NCLA ,CEH, eCPPT, eWPT, IWSS, LFCS ,GPEN
Course Curriculum
Section 0: ข้อมูลการติดต่อและ tip & technique ต่างๆของ Course
Available in days
days after you enroll
Section 1: Overview and basic information security knowledge
Available in days
days after you enroll
Courses Included with Purchase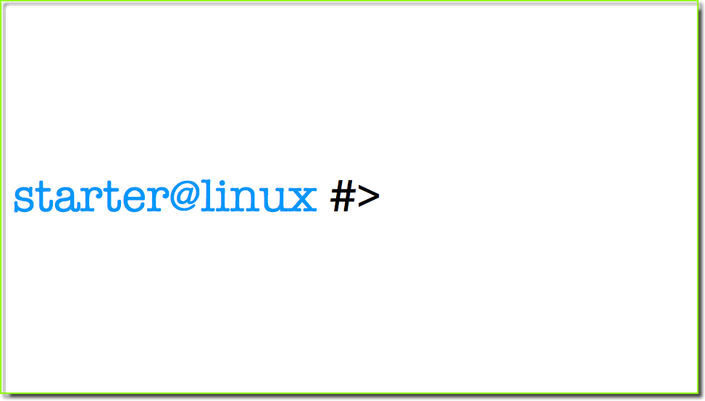 Linux Fundamental Course
Linux
฿500/month
Original Price: ฿500
Frequently Asked Questions
ดูได้เมื่อไหร่ ยังไงบ้าง
สามารถดูได้ตลอด 24 * 7 ซื้อครั้งเดียวไม่มีวันหมดอายุครับ
สามารถดูผ่านมือถือหรือ Tablet ได้หรือไม่
สามารถดูได้ครับ สามารถดูได้ผ่าน Browser (Google Chrome, Mozilla Firefox, Safari, etc) ใดๆของ PC ก็ได้ รวมถึง Browser บนมือถือหรือ Tablet ก็สามารถดูได้เช่นกัน ส่วน Applciation สำหรับการดูโดยเฉพาะตอนนี้ยังไม่มีครับ​
เริ่มคอร์สนี้ได้เมื่อไหร่ มีวันหมดอายุหรือไม่
เมื่อสั่งซื้อเรียบร้อยแล้ว สามารถเรียนได้ทันที และไม่มีวันหมดอายุ จ่ายครั้งเดียว ดูได้ตลอดกาลครับ
Course นี้จำเป็นต้องมีพื้นฐานอะไรก่อนหรือไม่
Course ที่ผมจัดทำขึ้น จัดทำขึ้นสำหรับคนที่ไม่เป็นอะไรเลย ไม่มีพื้นฐานใดๆ หรือใช้เครื่องมือเป็นอย่างเดียว แต่อยากทราบถึงพื้นฐานจริงๆของการทำงานของเครื่องมือนั้นๆ ก็จะมีสอนให้ ดังนั้นไม่จำเป็นต้องมีพื้นฐานใดๆครับ แต่หากมีพื้นฐานทางด้าน Network และ Programming จะยิ่งเข้าใจได้ง่ายขึ้นครับ อีกทั้ง Course จะมี Facebook สำหรับกลุ่มผู้เรียนซึ่งสามารถเข้าไปคุยกันในนั้นได้ครับ หรือจะสอบถามไปทาง Facebook Page (https://www.facebook.com/hackandsecbook/ หรือ https://www.facebook.com/techsuii/?fref=ts​ ครับ​) ก็สามารถทำได้เช่นกันครับ อีกทั้งภายในกลุ่มผู้เรียน,ผมพยายามจะอัพเดตข้อมูลข่าวสารตลอด รวมถึงเทคนิคใหม่ๆตลอดๆครับ ไม่มีการอัด VDO เสร็จแล้วทิ้งไปไหนแน่นอนครับ
หากไม่ชอบคอร์สนี้จะทำยังไง
เราหวังว่าจะไม่มีใครไม่ Happy กับ Course นี้ และหากมีอะไรที่อยากให้ปรับปรุงสามารถส่ง Message หาผู้สอนได้ตลอดเพื่อจะปรับปรุงครับ แต่หากไม่พอใจมากจริงๆ และอยากจะทำการ refund (คืนเงิน) สามารถทำเรื่องขอคืนเงินได้ภายใน 30 วันครับ ท่านผู้ซื้อจะได้เงินคืนเต็มจำนวนครับ